Welcome to the July 2021 newsletter.
July is bone cancer and sarcoma awareness month. Sarcomas are a rare group of cancers in which malignant cells form in the bones or soft tissues of the body. Sarcoma makes up about 20% of all childhood cancers and can affect nerves, muscles, joints, bone, fat, blood vessels – any connective tissues in the body. Approximately 50% of sarcomas do not respond to current treatments. At Alliance for Cancer Gene Therapy, we hope that by funding researchers like Dr. Stephen Gottschalk featured below, we can advance the power of new cell and gene therapies to make an impact for patients with sarcoma.
ACGT also wishes to thank Wendy Walk for their ongoing support of ACGT's sarcoma research. Register today for the upcoming Wendy Walk on September 19, 2021!
Engineering CAR-T cells for pediatric sarcoma:
Stephen Gottschalk, MD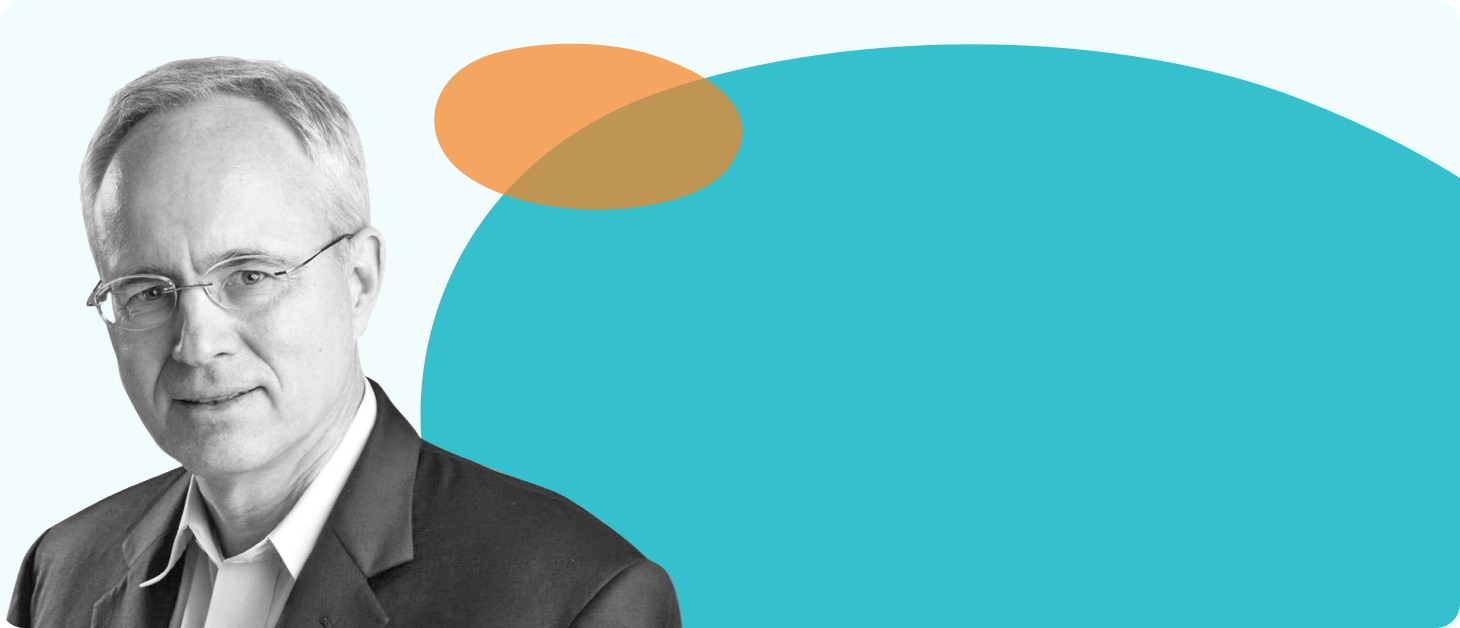 "Today, our ability to re-engineer immune cells by inserting genes or manipulating the human genome has the potential to revolutionize how we take care of cancer patients. With gene transfer and editing technologies, we can make a patient's immune system much more powerful in recognizing and destroying cancer cells." — Stephen Gottschalk, MD, St. Jude Children's Research Hospital
With a grant from Alliance for Cancer Gene Therapy, Dr. Gottschalk is developing an immunotherapy approach for pediatric sarcoma with genetically modified EDB-CAR T cells that recognize the environment surrounding tumor cells. Pediatric sarcomas are common pediatric solid tumors, which are currently treated with surgery and chemotherapy. While patients with local tumors have a good prognosis, the outcome for patients with multiple tumors or tumors that come back has not changed over the last two decades. Dr Gottschalk has successfully developed CAR-T cells that not only recognize the tumor environment but also directly recognize and kill tumor cells and also blood vessels that supply tumor cells with nutrients. He has confirmed the findings in preclinical models and is now planning to extend the findings with the ultimate goal of developing a clinical study in the future.
Read Dr. Gottschalk's recent scientific paper on EDB-CAR-T cells
Dr. Gottschalk's ACGT Research Fellow grant is funded in part through generous donations from Swim Across America Fairfield County and Wendy Walk.
One of the largest teams at Swim Across America Fairfield County Open Water Swim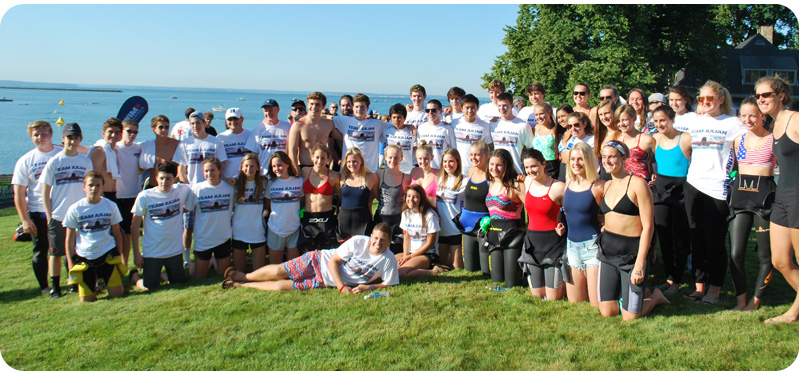 Team Julian Has Raised Close to $600K In Honor of Julian Fraser and for Cancer Research.
Team Julian is one of the largest Swim Across America teams and has had more than 90 members participate in recent years — all who swim and volunteer in honor of Julian Fraser. Julian was a 2014 graduate of Greenwich High School, captain of the GHS Swim Team and Water Polo Team, a four-time All-American in swimming and an All-American water polo player. Julian was pursuing degrees in Economics and Political Science and was selected twice as an Academic All-American as a member of the Santa Clara University Water Polo Team, when he was diagnosed with osteosarcoma. After a short eleven-month battle, Julian sadly passed away on February 21, 2017. He was just 20 years old. In his memory, Santa Clara University renamed their annual water polo tournament the Julian Fraser Memorial Water Polo Tournament.
Osteosarcoma is the most common type of bone cancer and is typically a pediatric disease, with the majority of patients diagnosed under the age of 25. In fact, osteosarcoma is a childhood cancer. Julian fought bravely, but the treatments for this cancer are 30 years old and cannot beat or even slow down this very aggressive form of cancer.
Childhood cancers receive only four cents of every dollar of cancer research funding, yet cancer is the number one disease killing children from ages six months to young adulthood. Childhood cancer occurs regularly, randomly and spares no ethnic group, socioeconomic class or geographic region. Unlike adult cancers, the causes of most childhood cancers are still unknown and are not linked to lifestyle and environmental risk factors. The incidence of childhood cancer is highest in the first five years of life. While 83 percent of children diagnosed with cancer will survive, survival often comes at a price. Despite advances in research, over 75 percent of child survivors live with permanent side effects, including deafness, blindness, growth issues, motor impairments, cognitive difficulties, heart, kidney and fertility issues, and psychological, neurological and endocrine disorders.
For 2021, Julian's mother Cristy Fraser joins Nancy Carr as co-chair of the open water swim. "I joined the Swim Across America community so that together, we can change the outcome of a cancer diagnosis," said Cristy Fraser. "In 2019 I swam 1/2-mile, and my husband Alec and sons Andrew and Matthew have each swum three miles in the annual Swim.

The latest from around the cancer cell and gene therapy research world
All newsletters.
Subscribe to our newsletters.