Welcome to our September 2023 newsletter.
Childhood Cancer Awareness Month: ACGT's efforts to help children in need of new treatment options.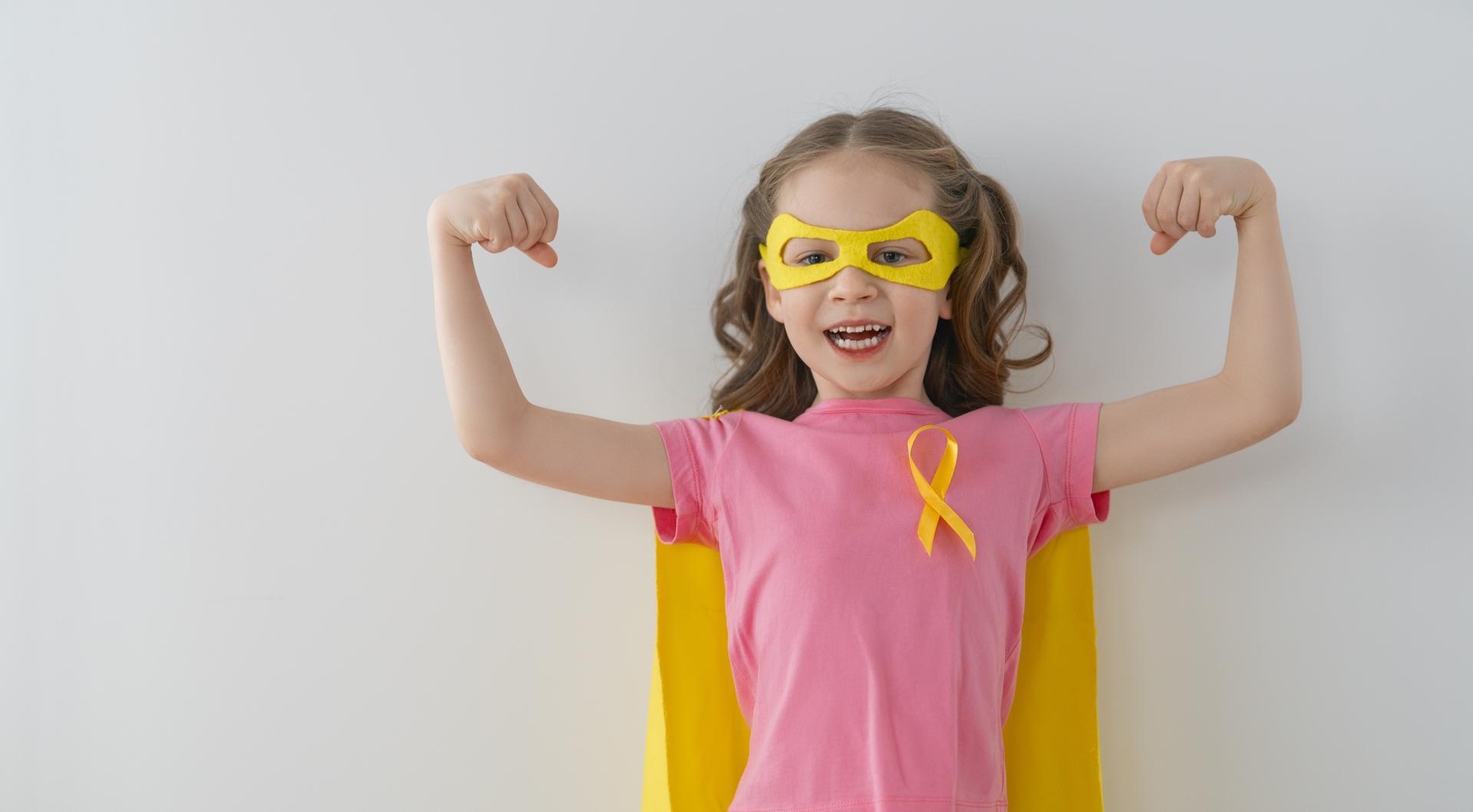 According to the American Childhood Cancer Organization, each year in the United States there are an estimated 15,800 children between the ages of birth and 19 years old who are diagnosed with cancer. Cancer is the second leading cause of death in U.S. children under the age of 15.
Standard treatment options for most cases of pediatric cancer are surgery, chemotherapy and radiation therapy. While these options work for some children, there are many who do not respond well to these treatments – and they need new options.

September is Childhood Cancer Awareness Month and an opportunity for Alliance for Cancer Gene Therapy (ACGT) to share the progress being made to advance cell and gene therapy research and address new therapy options for children – and how these therapies have already helped some children defeat cancer.
ACGT's commitment to curing childhood cancers goes back two decades. It was 20 years ago when ACGT funded the research of Carl June, MD, of the University of Pennsylvania. Dr. June used ACGT funding to research and develop the first successful CAR T-cell therapy for cancer.

This led to a landmark clinical trial for people diagnosed with leukemia. The clinical study included patient Emily Whitehead, the first child ever treated with CAR T-cell therapy, who today, 11 years later, is considered cured of cancer.
According to the Center for International Blood & Marrow Transplant Research, from 2016-2021, over 6,000 children and adults have received CAR T-cell therapy. Each year has had more CAR T-cell patients than the previous year, with approximately 2,100 patients receiving this cell and gene therapy in 2021 (the latest year of reported data).

ACGT has not stopped there. The foundation continues to be a catalytic force in reshaping how children with any type of cancer are treated.
Please make a donation to ACGT during Childhood Cancer Awareness Month. Your gift will help the foundation continue its mission to fund innovative scientists who are working to develop cell and gene therapies for solid tumors.
Two childhood cancer survival stories linked to ACGT-funded research.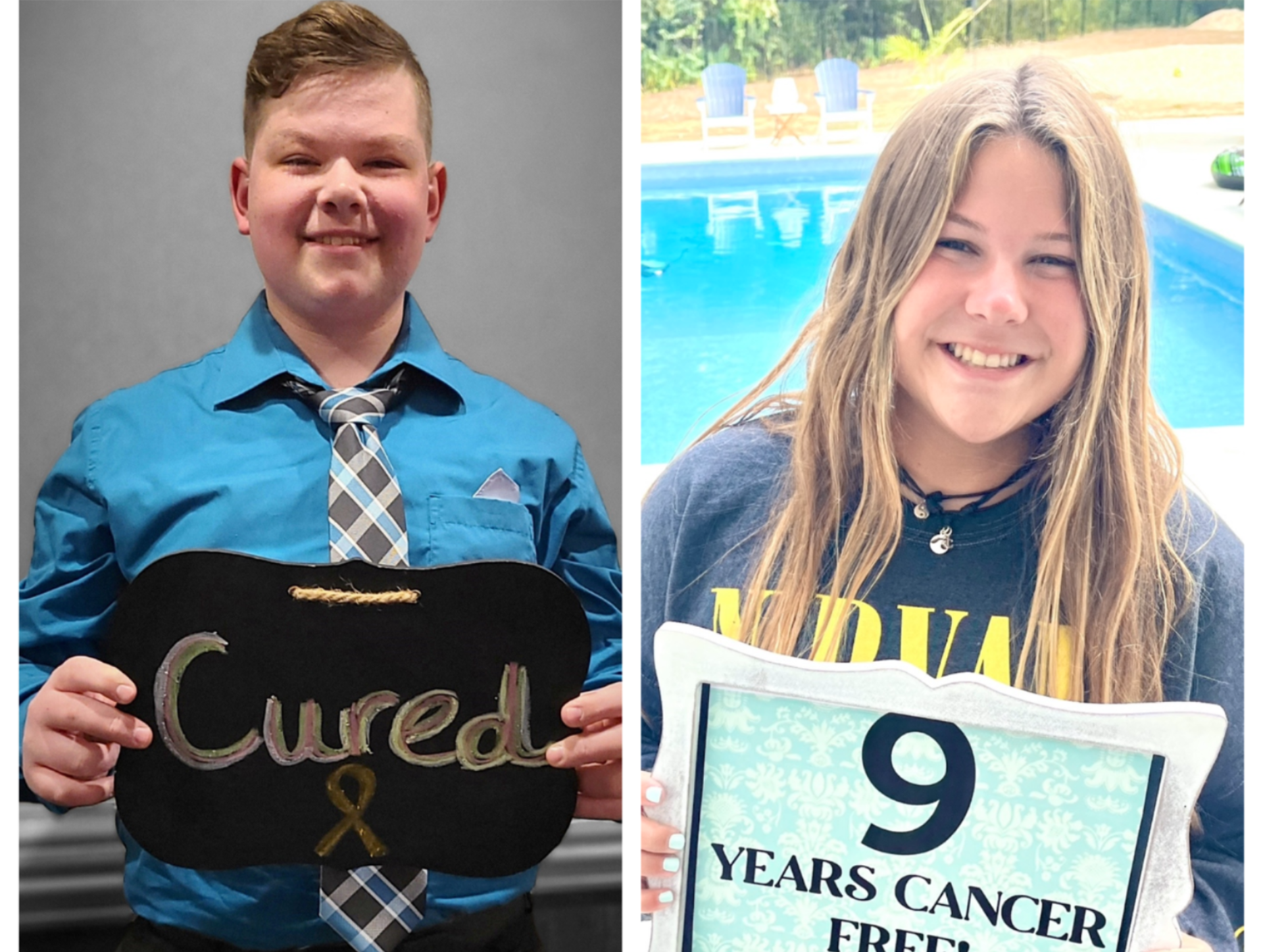 ACGT's early funding of Dr. Carl June's work helped lead to a groundbreaking clinical trial at the Children's Hospital of Philadelphia. The clinical study featured a CAR T-cell therapy developed by Dr. June and his colleagues to treat people with blood cancers such as leukemia.
Today, two more pediatric patients from that clinical trial are reaching an extraordinary milestone: 10 years cancer-free. These survival stories are a result of ACGT's mission to help scientists develop novel cell and gene therapies capable of transforming how children with cancer are treated.
Tori Lee, who was 9 years old when she received CAR T-cell therapy, was diagnosed with acute lymphoblastic leukemia. Multiple rounds of chemotherapy did not defeat her cancer, which led to Tori and her family choosing the cell and gene therapy trial over other options.
That decision paid off, as Tori has never had a relapse since receiving her CAR T cells in April 2013. She reached 10 years cancer-free this year.
"These T-cell therapies are a game-changer," said Dana Lee, Tori's mother. "They allowed many families – adults and children – to benefit from a new way to approach cancer treatment and have such a better quality of life during treatment. They take away the harshness of antiquated therapies."
Austin Schuetz was 2 years old when he was diagnosed with leukemia and turned to CAR T-cell therapy when standard treatment options didn't work. Austin was 5 years old when he enrolled in the landmark clinical trial – after multiple failed attempts with chemotherapy and even a relapse after a bone marrow transplant.
Austin, who is 15 years old now, will be 10 years cancer-free in October of 2023. His mom, Kimberly, who is a medical professional and now collects patients' T cells in preparation for CAR T-cell therapy as part of her job, tells Austin's story to her patients.
"I've had people say to me, 'I'm going to think of Austin when I do this. Thank you for sharing,'" Kimberly said.
You can read Tori's, Austin's and other cell and gene therapy patients' survival stories in the patient stories section of ACGT's website.
Highlighting a pediatric brain tumor scientist: ACGT Research Fellow Hideho Okada.
ACGT recently awarded a grant to Hideho Okada, MD, PhD, of the University of California, San Francisco, allowing him to run a clinical trial using a cell and gene therapy to treat children with a rare type of brain tumor. This grant is the latest one focused on advancing cell and gene therapies for children with cancer.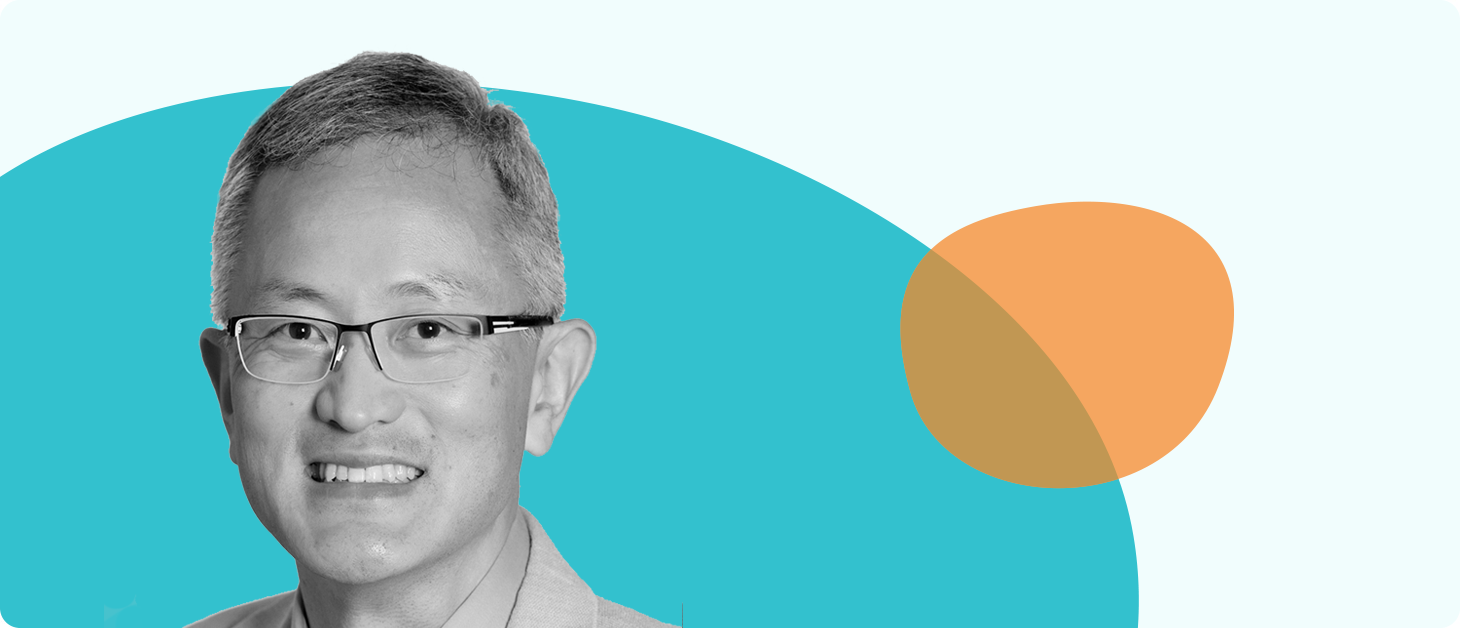 Dr. Okada has developed an engineered T-cell receptor therapy to target diffuse midline glioma (DMG) cells. He and his team will engineer the patients' T cells to look for DMG cells expressing a specific protein.
DMG is diagnosed in approximately 200-300 children in the U.S. each year. The average survival time for patients is 9-12 months.
Dr. Okada spoke with ACGT about this project and the significance of funding support for pediatric cancer research. Visit the ACGT website for more about Dr. Okada's grant.
The grant you were awarded is one of the latest from ACGT that focuses on pediatric cancers. Why is this type of support for cell and gene therapy research focused on childhood cancers so important?
Dr. Okada:"Despite the clinical significance, we often face denials from industry partners for collaborating on pediatric tumors due to the high risk of running studies for children and the small number of pediatric cases for most cancers. It is tremendous that ACGT understands the scientific importance and funding gaps by providing us with generous support. I'm very grateful for ACGT's support enabling this clinical trial because it's so hard to implement a phase 1 clinical trial for cell and gene therapy as an academic researcher."
What is the significance of this brain tumor? Why is your project focused on DMG?
Dr. Okada: "This disease happens primarily in pediatric patients, and there are no effective treatments. I'm optimistic about the potential of cell and gene therapy for treating children with these tumors. This project has the potential to significantly impact the treatment approach for a disease for which we have not achieved any improvement for the last several decades."
How will the grant from ACGT help you run the phase 1 clinical trial?
Dr. Okada: "There are three major budgetary components to running a clinical trial. One is to make cells, or cellular manufacturing. The second is to run the trial, such as costs for the hospital and patient management. The third is the analysis portion and analyzing samples from patients. In my grant application to ACGT, we specifically requested funds for cellular manufacturing. This funding is critical because if you don't make the cells, then you can't even begin anything else."
Bringing about more awareness.
September is also the Awareness Month for Leukemia and Lymphoma, Ovarian Cancer, and Prostate Cancer. These four cancers make up approximately 460,000 diagnosed cases in the U.S. each year.
For more than 20 years, ACGT has been devoted to advancing cell and gene therapy research for all four of these diseases. These efforts have helped bring new therapies to patients in need.
For example, the FDA has approved four CAR T-cell therapies for either leukemia or lymphoma. The first approval, in 2017, was the result of research funded by ACGT that led to a groundbreaking clinical trial.
ACGT has also funded several projects to develop cell and gene therapies for ovarian cancer and prostate cancer, including the research of Daniel Powell, PhD (ovarian cancer), and Joseph Fraietta, PhD (prostate cancer), both of the University of Pennsylvania. They are using ACGT funding to develop CAR T-cell therapies for these two solid tumors.
For a full list of all ACGT-funded cell and gene therapy research projects for ovarian cancer, prostate cancer, leukemia, or lymphoma, please visit our website.
ACGT Scientific Advisory Council member named a Moonshot Scholar by the Biden Cancer Moonshot Initiative.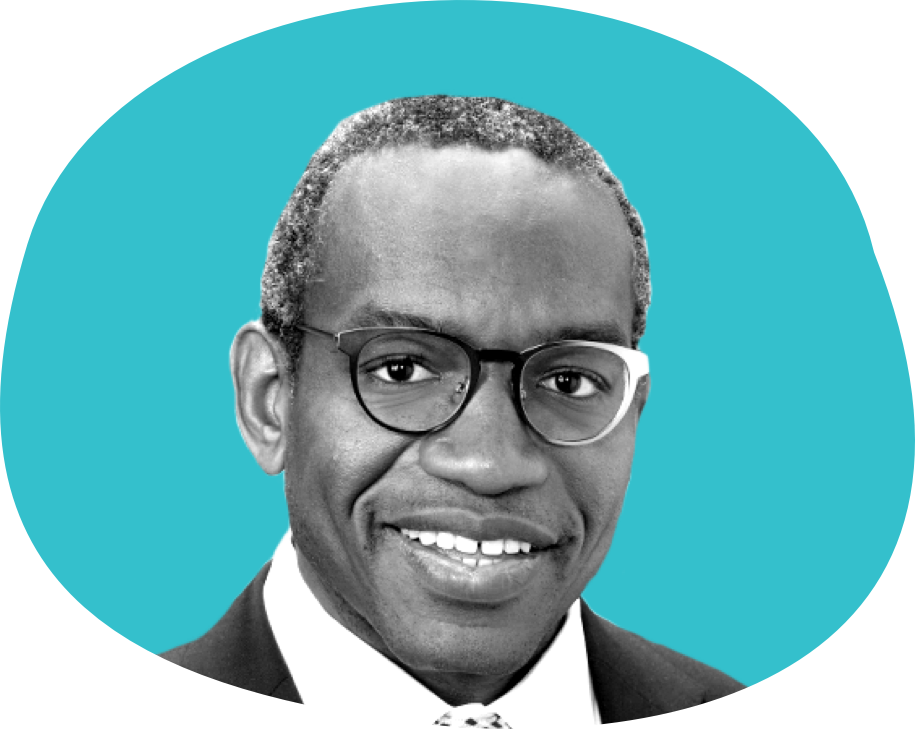 ACGT Scientific Advisory Council member Nduka M. Amankulor, MD, the Director of the Penn Brain Tumor Center at the University of Pennsylvania, has been named a Cancer Moonshot Scholar by the Biden Cancer Moonshot initiative. Dr. Amankulor is among 11 scholars included in the inaugural cohort of the program, which is committing $5.4 million to support the cancer research and innovation efforts of these scholars.
A major focus of Dr. Amankulor's work is to make brain cancer cells "visible" to the human immune system. His laboratory has identified several targets and pathways that re-awaken immune responses in human brain malignancies.
"Coming up with novel therapies for brain tumors is both a personal and professional endeavor for me. As a neurosurgeon and scientist, I am committed to brain tumor research. And because my own father died of brain cancer, I feel the need to move the needle more acutely," says Dr. Amankulor. "It means the world to me to have our research supported directly by President Biden, who has also been personally affected by brain cancer, as he lost his son Beau to brain cancer eight years ago."
The Cancer Moonshot Scholars program is designed to support early career scientists, researchers and innovators from diverse backgrounds, including from backgrounds that are underrepresented in the biomedical, clinical, behavioral, and social sciences research workforce. The Biden Administration intends to fund up to 30 additional Cancer Moonshot Scholars by 2025, with the next application period closing in February 2024.
Recap of the American Society of Gene & Cell Therapy Immuno-Oncology Conference.
The American Society of Gene & Cell Therapy (ASGCT) hosted its inaugural Spotlight on Immuno-Oncology Conference from Aug. 1-2 in Seattle, Wash. This two-day meeting, which could also be attended virtually, featured a roster of immuno-oncology experts, including several ACGT Research Fellows and Scientific Advisory Council members.
The conference covered topics such as novel designs for more effective CAR T-cell therapies, engineered T-cell receptor-based approaches, research into using cell types other than T cells, and new research into delivering CAR T-cell therapies "in-vivo", meaning the T cells are genetically engineered while still inside of the patient.
ACGT Scientific Advisory Council member and Research Fellow Carl June, MD, of the University of Pennsylvania, gave a presentation on CAR T Cell Clinical Trials. With approximately 500 CAR T-cell therapy clinical trials currently running in the U.S. – and potentially four new cell therapies for cancer to be approved soon by the FDA – the power of cancer cell and gene therapies continues to bring hope to patients.
ACGT Research Fellow Yvonne Chen, PhD, of UCLA, also presented at the conference, speaking on Engineering Next-Generation CAR T Cells for Cancer Immunotherapy. Dr. Chen's work is focused on applying synthetic biology and biomolecular engineering techniques to develop robust cell-based therapies to improve effectiveness and reduce toxicity.
This exciting conference showcased the growing pipeline of new cell and gene therapies and clinical trials driven by world-class research that continues to be supported by ACGT and the foundation's generous donors.
Double (or triple) your donation with a matching gift through your employer.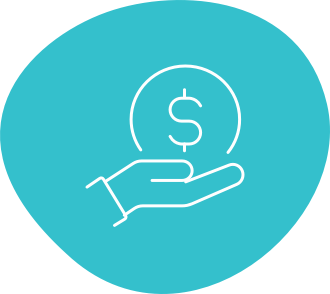 ACGT believes in the power of unity, where each small gesture joins forces with one another to create something larger and more extraordinary. That's why ACGT is excited to share an opportunity that can magnify your support for the foundation's groundbreaking efforts: Workplace Giving Programs.
How can you maximize your contribution?
Imagine, for a moment, that your heartfelt donation to ACGT could be doubled instantly. This is the power of employer matching gift programs, a unique avenue where your generosity is magnified by your employer's commitment to community and progress.
Check eligibility – Find out if your employer participates in a matching gift program. Many companies enthusiastically match their employees' donations, volunteer hours, and even contributions made by retirees and spouses.
Multiply your impact – When you donate to ACGT, submit a matching gift request to your employer. They'll handle the rest, ensuring your gift has twice (sometimes triple) the impact.
It's simple:
Together we can achieve more.
ACGT is at the forefront of revolutionary research in cell and gene therapy, a field brimming with potential to reshape the future of cancer treatment. Our collective contributions fuel innovation, enabling scientists to explore new horizons and discover life-changing solutions for patients battling cancer.
By seeking a matching gift from your employer, you are embodying the spirit of collaboration that drives ACGT's mission. Your involvement extends beyond a single donation: it's a commitment to transforming lives, shaping the course of cancer research, and offering hope to countless individuals facing the battle of their lives.
Your generosity knows no bounds, and together, we can unlock new possibilities in cancer treatment. Contact your employer today to uncover the potential of matching gifts and join ACGT in our unwavering pursuit of a cancer-free future.
Thank you for being a beacon of hope and a catalyst for change. Donate today!
The latest from around the cancer cell and gene therapy research world.
All newsletters.
Subscribe to our newsletters.