Welcome to our November 2023 newsletter.
Mark your calendar: Giving Tuesday is Nov. 28.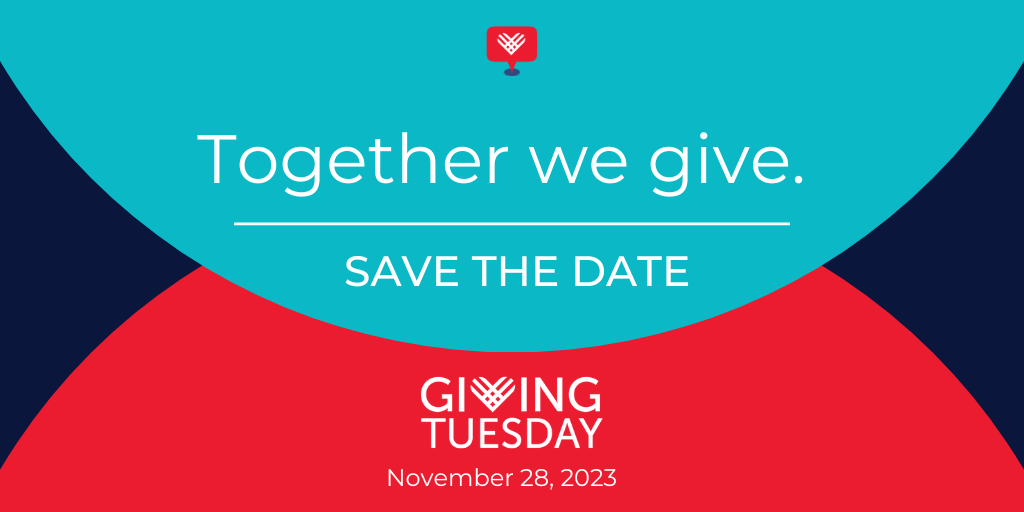 Giving Tuesday is just around the corner, and Alliance for Cancer Gene Therapy (ACGT) is gearing up for an impactful day of giving. This year, we have some exciting reasons for you to make either a first-time gift or to continue your support of our mission to fund innovative scientists who are developing novel cell and gene therapies to fight cancer.
For this year's Giving Tuesday, we're asking you to consider making a donation that signifies hope, progress, and a brighter future for cancer patients and their families. If you've never made a gift to ACGT, please consider a donation amount that most resonates with you as a believer that we can cure cancer. For example:
Contribute $10 in honor of those cancer survivors who have reached or surpassed 10 years cancer-free thanks to cell and gene therapy.
Give $20 in recognition of the more than 20,000 people who have been treated with CAR T-cell therapy, a revolutionary treatment that offers hope to cancer patients and their families.
Consider a gift of $34, representing the more than $34 million that ACGT has committed to cell and gene therapy research. Your donation will fuel more research that could lead to groundbreaking discoveries and innovations.
Show your commitment to our vision for a 100% survival rate by donating $100. By helping scientists advance cell and gene therapies from laboratories to patients in need, you become an integral part of this journey to create a cancer-free future.
Any gift amount made from now through Giving Tuesday will count toward our campaign. Donate ahead of time – before you forget – using ACGT's online donation form.
ACGT has come a long way since our founding over 20 years ago, but the fight is far from over. Every donation, no matter the amount, is a step closer to our shared goal.

Mark your calendars for November 28th and stay tuned for more updates and stories as Giving Tuesday approaches.
How Giving Tuesday has become an important part of advancing cancer research.

Giving Tuesday began in 2012 as a global movement aiming to unleash the power of generosity. Since then, it has become an annual day of giving on the final Tuesday of November to initiate change for important causes.
Last year for Giving Tuesday, donors in the United States gave $3.1 billion. The number has increased each of the last few years – up from $2.7 billion in 2021 and $2.5 billion in 2020.
Giving Tuesday has become an important part of supporting and advancing cancer research, especially ACGT's focus of cell and gene therapy science. Cell and gene therapies harness the power of the human immune system to find and destroy cancer cells without harming healthy tissue.
This year's Giving Tuesday is another opportunity to advance research and bring new therapies to patients in need. Remember, 100% of your donation goes directly to cancer research.

If you'd like to learn more about how cell and gene therapy works, watch this explanation from ACGT Research Fellow Robert Vonderheide, MD, PhD, of the University of Pennsylvania.
Lung Cancer and Pancreatic Cancer Awareness Month.

November is Lung Cancer Awareness Month and Pancreatic Cancer Awareness Month. Approximately 302,000 people in the U.S. will be diagnosed this year with these deadly diseases (238,000 for lung cancer and 64,000 for pancreatic cancer).
The 5-year survival rates for lung cancer and pancreatic cancer are 28% and 12%, respectively. These statistics speak to the urgent need for more effective therapies.
ACGT has funded several cell and gene therapy research projects that focus on these two solid tumors in an effort to transform treatment. Current ACGT grants for these cancers include:
Dr. Brown's project involves researching and developing a CAR T-cell therapy to target macrophages, which are a type of cell that can protect tumors from our immune system.
Watch this video of Dr. Brown explaining his research and how his cell and gene therapy could activate the immune system against lung cancer.
ACGT scientist makes progress with oncolytic virus research.

ACGT Research Fellow Greg Delgoffe, PhD, of the University of Pittsburgh School of Medicine, is a cell and gene therapy scientist who has dedicated his career to enhancing the immune system to destroy cancer cells. He received funding from ACGT to use gene therapy to improve the metabolism of immune cells, such as T cells, to have more energy for fighting cancer.
In a recent study, Dr. Delgoffe and his colleagues developed and tested a modified oncolytic virus that can help the immune system fight cancer.
Oncolytic viruses are engineered forms of viruses reprogrammed to infect cancer cells and activate the immune system in the process.
Once it infects the cancer cells, Dr. Delgoffe's oncolytic virus produces a protein that blocks the activity of another protein, called TGF-beta, which helps protect cancer cells from the immune system.
Read more about Dr. Delgoffe's latest work on the National Cancer Institute website.
The latest from around the cancer cell and gene therapy research world.
All newsletters.
Subscribe to our newsletters.