Welcome to our October 2023 newsletter.
ACGT grant awarded to help advance oncolytic virus for aggressive brain tumor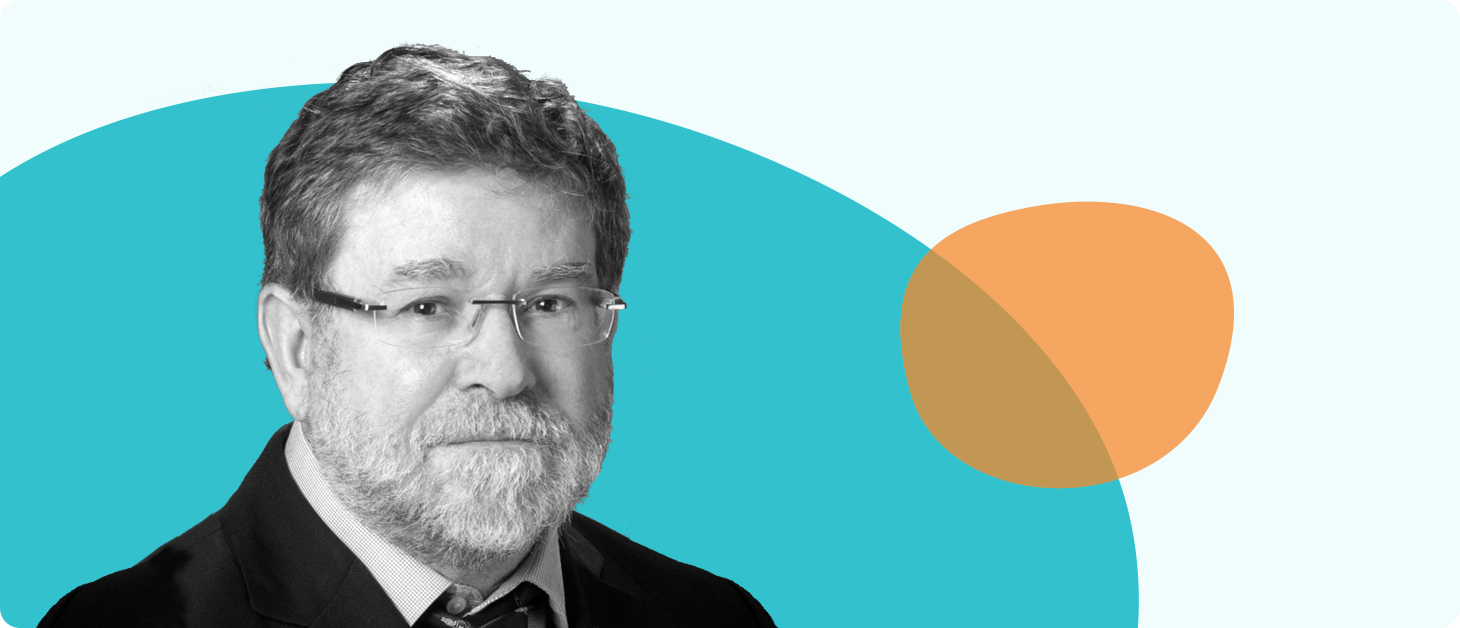 Alliance for Cancer Gene Therapy (ACGT) believes more can be done to help patients with this brain tumor, and the foundation is committed to helping scientists work to find a cure.
ACGT recently awarded a multi-year grant to cell and gene therapy scientist Juan Fueyo, MD, who becomes the newest ACGT Research Fellow and joins an elite list of scientists committed to researching and developing novel cell and gene therapies to treat brain tumors. Cell and gene therapy harnesses the power of the human immune system to destroy cancer cells in a more natural way – and with fewer potential serious side effects – than chemotherapy or radiation therapy.
Dr. Fueyo and Candelaria Gomez-Manzano, MD, both of MD Anderson Cancer Center, are co-Principal Investigators in this research project. They are developing an oncolytic virus to treat glioblastoma. ACGT's grant will help them further develop this therapy, which uses an engineered form of a virus to infect cancer cells and activate the immune system to swarm to the cancerous area.
"When you use an oncolytic virus to treat a cancer patient, the patient's immune system is alerted to the presence of the virus," Dr. Fueyo said. "The immune system usually eliminates the virus, but now immune system cells (T cells) are in the area of the cancer. The immune system then begins attacking the tumor."
Drs. Fueyo and Gomez-Manzano's oncolytic virus has already been tested in a clinical trial and helped 20% of patients live longer, some for as long as three years. The scientists will use ACGT's support to try and make it work for a larger percentage of glioblastoma patients.
Data from our clinical trial demonstrates that to improve the percentage of patients that respond to the therapy," Dr. Fueyo said, "we need to decrease the immune response against the virus, which in turn will increase the immune response against the tumor."
You can read more about Dr. Fueyo's research project on our website and read our blog announcing the grant.
Breast Cancer Awareness Month: Clinical trials offer hope to current and future patients
October is National Breast Cancer Awareness Month, an opportunity to highlight the progress being made in developing cell and gene therapies for this challenging cancer and to underscore the importance of clinical trials for both patients who are seeking more treatment options and researchers committed to improving lives.
Breast cancer is the second leading cause of cancer death in women and, according to the America Cancer Society, women in the United States have on average a 1 in 8 chance of developing this disease. Metastatic breast cancer, meaning cancer initially located in the breast that has spread to other areas of the body, is the leading cause of breast cancer deaths.
As research into cell and gene therapies for solid tumors makes progress, there are new opportunities for patients to participate in breast cancer clinical trials that test CAR T-cell therapy and other cell and gene therapies aiming to empower the immune system to find and destroy cancer cells.
For people with hard-to-treat or recurrent cancers (cancer that was not eliminated during treatment and is spreading again), these studies are a way for patients to access new approaches like CAR T-cell therapy and other emerging immunotherapies. Without these trials, many current patients would have fewer options.
Clinical trials are also a critical part of how new therapies are developed. Patient participation helps scientists learn how these therapies perform in fighting breast cancer in humans and what, if any, refinements can be made to benefit future patients.
Visit our blog for a list of cell and gene therapy clinical trials that are available for people with breast cancer.
What is CAR T-cell therapy?
Alliance for Cancer Gene Therapy's mission is to fund innovative scientists who are developing novel cell and gene therapies to transform how cancer patients are treated today and cured tomorrow.
There are a few types of cell and gene therapy, and one with growing momentum from FDA approvals and promising clinical trials is CAR T-cell therapy.
CAR T-cell therapy uses genetically altered immune cells called T cells to destroy cancer cells. The patient's T cells are removed and receive a new receptor, called a chimeric antigen receptor, or "CAR". Scientists engineer the receptors to link with proteins highly expressed on cells of a specific cancer, which helps the T cells find and attack the tumors.
There are six CAR T-cell therapies approved for blood cancers and ongoing clinical trials using these cell and gene therapies for solid tumors. ACGT has funded several research projects to develop CAR T-cell therapies for some of these cancers, such as lung cancer, prostate cancer, and pancreatic cancer.
Here's an example of ACGT-funded research utilizing the science of CAR T-cell therapy to attack and kill cancer cells.
ACGT scientists receive Breakthrough Prize for Life Sciences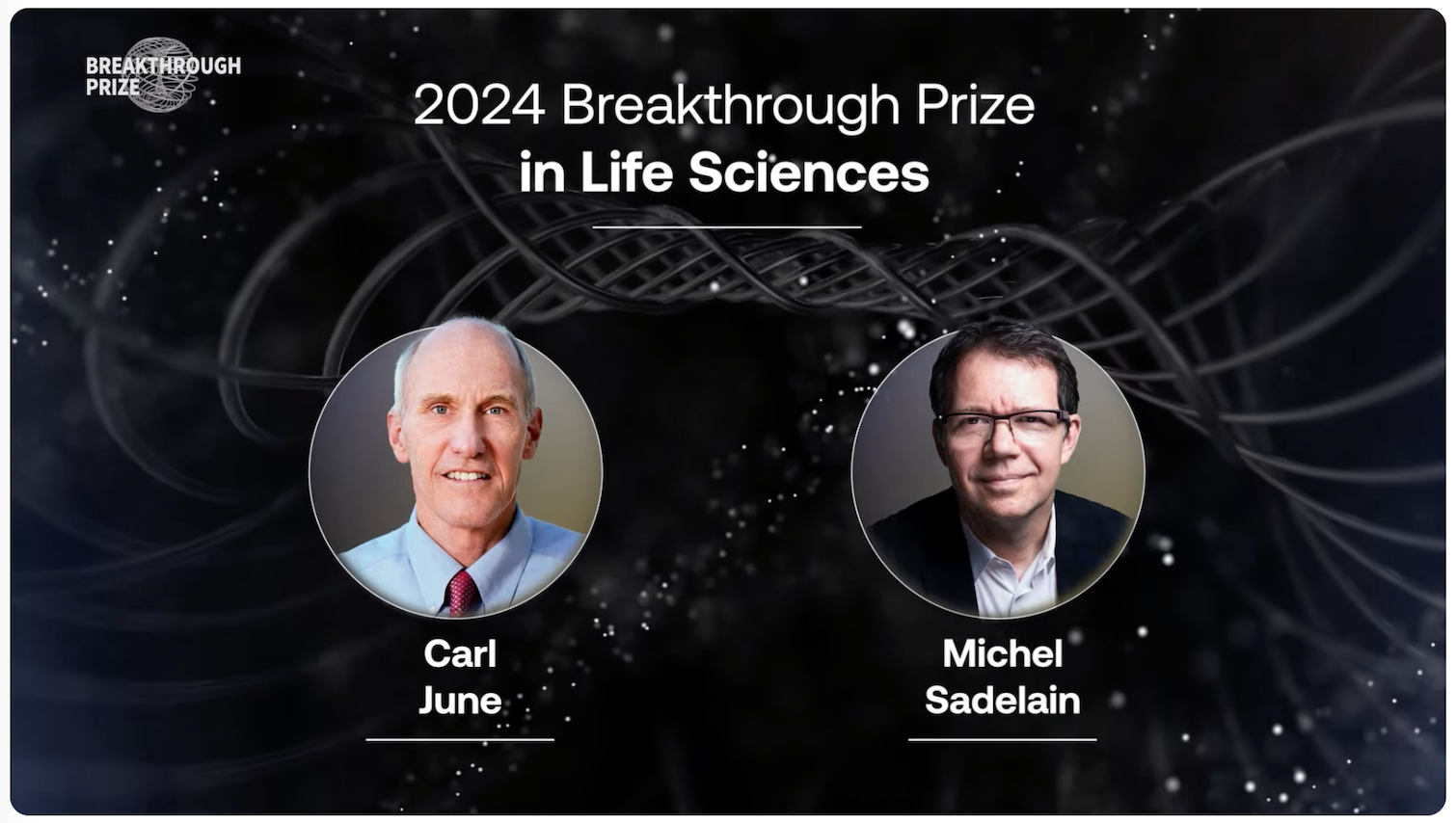 ACGT Research Fellows, and members of the ACGT Scientific Advisory Council, Carl June, MD, and Michel Sadelain, MD, PhD, have been awarded the Breakthrough Prize for Life Sciences. The Breakthrough Prize — popularly known as the "Oscars of Science" — was created to celebrate the wonders of our scientific age by founding sponsors Sergey Brin, Priscilla Chan and Mark Zuckerberg, Julia and Yuri Milner, and Anne Wojcicki.
Drs. June and Sadelain received funding from ACGT in 2004 to advance their groundbreaking CAR T-cell therapy research and clinical trials. These grants led to the development of FDA-approved treatments that today are saving the lives of patients with blood cancers. ACGT congratulates Dr. June and Dr. Sadelain on the recognition of their contribution to curing cancer.
The laureates will be celebrated April 13 at the 10th-annual Breakthrough Prize ceremony, held in Los Angeles. Watch this video announcing the award for the two ACGT scientists.
10 reasons to support ACGT year-round with a recurring gift
In the fight against cancer, every dollar counts. One of the most impactful ways to support groundbreaking research and the advancement of innovative treatments is by making a recurring gift to ACGT. This commitment to giving provides numerous benefits to cancer patients, their families, and donors like you:
Consistent support – Your recurring charitable gift enables ACGT to plan and execute long-term research projects effectively. Cancer research is an ongoing fight, and consistent funding ensures that scientists can continue their work, accelerating progress toward finding cures and treatments.
Maximizing impact – Smaller, regular donations can add up to a significant contribution over time. By spreading your support throughout the year, you can substantially impact ACGT's mission without straining your budget.
Convenience – Setting up a recurring gift is simple and hassle-free. ACGT offers various options – such as monthly, quarterly, or annual donations – allowing donors to choose a frequency that suits their financial situation.
Efficiency – ACGT can allocate resources more efficiently with a predictable income stream. This enables the foundation to direct funds toward critical research projects.
Staying engaged – When you donate to ACGT, you become a partner in the fight against cancer and in-the-know on the latest advancements in cell and gene therapy.
Tax benefits – Recurring donations are tax-deductible as applicable by law. You can claim deductions for each contribution made, providing a financial incentive to support ACGT's mission consistently.
Leveraging the power of compound giving – Just as compound interest grows your savings over time, recurring charitable gifts can compound ACGT's ability to make breakthroughs in cancer research.
Inspiring others – When you make a recurring charitable gift, you set an example for friends and family. Your commitment can inspire others to join the cause and contribute regularly, strengthening ACGT's impact.
Fulfillment and purpose – Knowing that you are making a meaningful difference in the lives of cancer patients and their loved ones can bring a sense of fulfillment to your life.
Hope for the future – Every dollar donated to ACGT brings us closer to a future where cancer is no longer a deadly diagnosis. By making a recurring gift, you are helping create a world where cancer is a manageable condition rather than a life-threatening one.
Recurring charitable gifts to ACGT offer a powerful way to support ongoing research into transformative new therapies. By committing to regular contributions, you become an essential part of the fight against cancer, providing hope and resources to those who need it most while experiencing the benefits of consistent, purpose-driven giving
Join ACGT's mission today and be a driving force in the battle against cancer. On ACGT's donation page, you can mark your donation as a "recurring gift" by checking the box directly above your credit card information.
The latest from around the cancer cell and gene therapy research world
All newsletters.
Subscribe to our newsletters.