September 2021 newsletter.
Welcome to the September 2021 newsletter.
Pediatric CAR-T research and clinical trials
September is Childhood Cancer Awareness Month

ACGT Scientific Advisors Crystal Mackall, MD, Christine Brown, PhD, and ACGT Research Fellow Stephen Gottschalk, MD are focused on bringing the power of cell and gene therapies to children with cancer. In their work on glioblastoma and sarcoma, Drs. Mackall, Brown and Gottschalk are advancing clinical research to address the unique needs of childhood cancers that do not have the same genetic targets, causes and biology as adult cancers. One initiative to advance childhood cancer research is the NCI's Childhood Cancer Data Initiative (CCDI) bringing together as much data on all children with cancer into a centralized resource for all pediatric cancer researchers. Learn more about CCDI here.
CAR-TCR Summit and the Focused Ultrasound
and Cancer Immunotherapy Workshop

ACGT attended two conferences to kick off September. The CAR-TCR Summit brought together international research and industry leaders engaged in making next-gen CAR-T and TCR immunotherapies a reality. Barbara Lavery, ACGT Chief Program Officer, participated in the event. Learn more here.
ACGT also participated in the Focused Ultrasound Cancer Immunotherapy Workshop with leaders addressing opportunities for technological collaboration to advance glioblastoma (GBM) and pancreatic immunotherapies and other solid tumors in combination with FUS. ACGT's GBM research partners — Parker Institute for Cancer Immunotherapy and the Cancer Research Institute — both led workshop discussions along with the Focused Ultrasound Foundation. For more details see the agenda here.
A life-saving CAR-T therapy for solid tumors was a dream come true for California teenager Cal Miller and his family. However, it required the bold step of trying something that had not been tried before on pediatric patients. 
"I was a little bit nervous and a little bit scared, as this treatment seemed to be pretty new," says Cal of the CAR-T clinical trial that saved his life in July 2020. He was 13 years old and had been suffering since December 2017.  Today, Cal has reached over 12 months cancer-free and has plans to become a doctor himself. Read Cal's story here.
Give through a donor-advised fund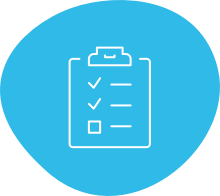 Make a donation to ACGT today to advance our vision for a cure to all cancers. By focusing on dynamic new cell and gene therapies that leverage the body's own biology and immune system, we are working to control and ultimately eradicate cancer. Your donation will bring us closer to a cure for cancer tomorrow.
Many ACGT contributors give through their Donor Advised Fund (DAF). A DAF is a simple, flexible and tax-efficient way to give to your favorite charities. DAFs are investment accounts established by individuals to benefit causes they care about. You can donate cash, securities or other assets to your DAF (the exact list of assets eligible for donation depends on your brokerage) and your gifts are typically tax-deductible.* 
Once you've contributed to your DAF, you can make donations directly from your account while the balance is allowed to appreciate. You can also set up a recurring gift recommendation so the funds get distributed on a regular schedule. There are hundreds of DAF options including Fidelity Charitable, Jewish Communal Fund and JP Morgan Private Bank. 
* Always consult your qualified professional advisors on how a gift to ACGT might fit into your overall plans and your eligibility for tax benefits. 
The latest from around the cancer cell and gene therapy research world
All newsletters.
Subscribe to our newsletters.