February 2023 Newsletter.
Welcome to our February 2023 newsletter.
Reserve your seat at the ACGT Awards Luncheon.
Alliance for Cancer Gene Therapy will hold the 2023 ACGT Awards Luncheon next month to celebrate our 20th anniversary and our continued commitment to advancing cancer cell and gene therapy!
The event will be held Thursday, March 30, from 11:30 a.m.-1:30 p.m. at Riverpark restaurant at the Alexandria Center for Life Science at 450 E. 29th Street in New York City. Ticket purchases for the ACGT Awards Luncheon should be made as soon as possible as space is limited.
Our keynote speaker will be the pioneering physician, oncologist, Pulitzer Prize-winning science writer and New York Times best-selling author Siddhartha Mukherjee, MD, who has redefined our public discourse on human health, medicine and science. His innovative research signals a paradigm shift in cancer pathology and has enabled the development of treatments that reach beyond current pharmaceutical models toward new biological and cellular therapies.
ACGT will also honor Crystal Mackall, MD, of Stanford University, with the Edward Netter Leadership Award for her commitment and dedication to pursuing cell and gene therapy solutions for difficult-to-treat cancers. In addition to being an ACGT Research Fellow and a member of ACGT's Scientific Advisory Council, Dr. Mackall is the Ernest and Amelia Gallo Family Professor of Pediatrics and Medicine at Stanford University, the Founding Director of the Stanford Center for Cancer Cell Therapy, Associate Director of the Stanford Cancer Institute, Leader of the Cancer Immunotherapy Program and Director of the Parker Institute for Cancer Immunotherapy.
Find more information about the Awards Luncheon on ACGT's website. If you are unable to attend the ACGT Awards Luncheon, you may still support ACGT's Research Fellows and programs by making a donation online or by downloading and mailing in a response form.
If you have any questions about the event, please contact Keri S. Eisenberg, CFRE, Chief Philanthropy Officer, at keisenberg@acgtfoundation.org.
CAR T-cell study leads to excellent results for children with leukemia.
Don't wait for a life event to update your legacy plan.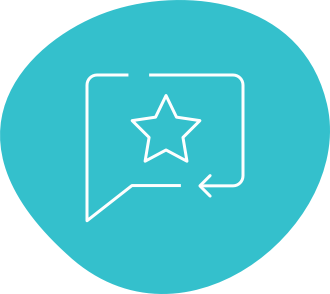 When you make charitable contributions through your estate plan, you can continue helping the causes you care most about and leave a lasting impact. Experts recommend updating your plan every 3-4 years to ensure those causes reflect your current passion.
Supporting ACGT through a charitable bequest provides the peace of mind of knowing your gift is guided by our Scientific Advisory Council (SAC), which is made of leading experts in the field of cell and gene therapy. ACGT's SAC members apply the highest level of rigor in identifying and funding the most promising and innovative research projects today so that together we can see a cancer-free future.
Contact us today to find out how to add ACGT as a beneficiary of your estate plan. ACGT has a 20-year history of providing sound organizational stewardship to give you the confidence that your legacy will be fulfilled according to your wishes.
Additionally, if you turned 73 years old within the last year, turn your Required Minimum Distribution (due April 1) into a tax-free donation through an IRA Rollover. For more information, please contact Keri Eisenberg at keisenberg@acgtfoundation.org or at (475) 400-4373.
The latest from around the cancer cell and gene therapy research world.
All newsletters.
Subscribe to our newsletters.