Welcome to the October 2021 newsletter.
Breast Cancer Awareness Month.

October is Breast Cancer Awareness Month. It's an important time when Alliance for Cancer Gene Therapy looks back to a pivotal point in our history 21 years ago. The passing of Kim Netter, after an 11-year battle with the disease, was the driving force behind ACGT's founders Edward and Barbara Netter dedicating their energies to promulgate the development of new curative cell and gene therapies for all cancers in memory of their daughter-in-law.
The Netter's vision for the organization and this area of science research has led directly to profound scientific breakthroughs and completely new approaches to treating cancer. 
Scientific Advisory Council member profile.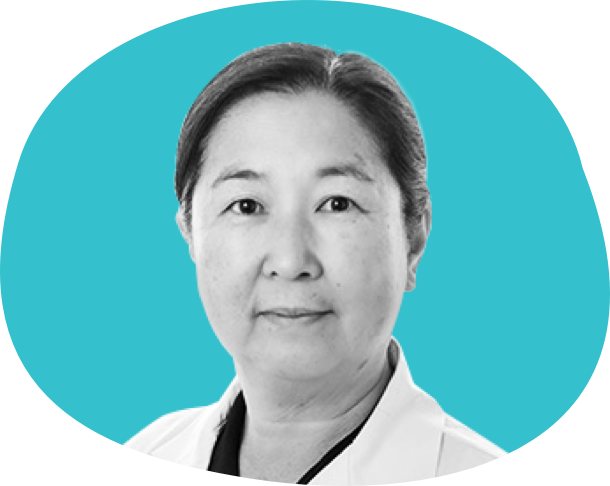 ACGT Scientific Advisor Pamela Ohashi, PhD, is co-director of the Campbell Family Institute for Breast Cancer Research, senior scientist at the Princess Margaret Cancer Centre, and professor in the Departments of Medical Biophysics and Immunology at the University of Toronto. She is also the director of the Tumor Immunotherapy Program at the Princess Margaret Cancer Centre. Her research interests include understanding key mechanisms of immune regulation with a focus to apply this knowledge to cancer immunotherapy.
Dr. Ohashi and colleagues recently published a September 2021 paper highlighting preclinical immunotherapy studies in triple-negative breast cancer that showed promising results in limiting tumor growth and boosting an immune response to the cancer.
"As the field of cancer immunotherapy continues to advance, treatment approaches and our understanding of the intricate mechanisms that are at play in cancer immunity are rapidly evolving." — Pamela Ohashi, PhD
You can now donate cryptocurrency to ACGT.
What is crypto? 
Cryptocurrency (or "crypto") is a digital currency that takes the form of virtual tokens or "coins" that can be used to buy goods and services via secure payments online. Crypto such as Bitcoin have become very popular and the global market size was valued at USD 1.49 billion in 2020 and is projected to reach USD 4.94 billion by 2030. Supporters see cryptocurrencies as the currency of the future and are racing to buy them now, presumably before they become more valuable.
Why donate crypto? *
The IRS classifies cryptocurrencies as property for tax purposes, so a donation to a 501(c)3 charity like ACGT can typically be the most tax efficient way to support us. Expressed another way, donating cryptocurrency is a non-taxable event, meaning you do not owe capital gains tax on the appreciated amount and can deduct it on your taxes. If you have questions about cryptocurrency donations, check out our crypto partner The Giving Block at thegivingblock.com/resources/faq. 
 
*Always consult your qualified professional advisors on how a gift to ACGT might fit into your overall plans and your eligibility for tax benefits.
Will donating crypto help support ACGT's mission?
Absolutely! Donate cryptocurrency to Alliance for Cancer Gene Therapy and help advance our vision for a cancer-free future with 100% of donations going towards programs that empower the leading scientific minds working to control and cure all cancers.
The latest from around the cancer cell and gene therapy research world
The FDA has granted a fast track designation to the first HER2-directed CAR macrophage (CAR-M) for use as a potential therapeutic option in patients with solid tumors, according to data from CARISMA Therapeutics, Inc. The company is running a Phase 1 CAR-M clincial trial for solid tumors including breast cancer.
 "This is the first time this kind of technology is being explored in humans, and we are excited to collect important data from this trial that will help to validate the platform as a potential new therapeutic approach for these patients." — Saar Gill, MD, PhD, Scientific Co-founder of CARISMA Therapeutics, and an Associate Professor of Hematology-Oncology in the Perelman School of Medicine at the University of Pennsylvania
On October 1, Kite, a Gilead Company, announced the U.S. Food and Drug Administration (FDA) has granted approval for Tecartus® (brexucabtagene autoleucel) for the treatment of adult patients (18 years+) with relapsed or refractory B-cell precursor acute lymphoblastic leukemia (ALL). Following FDA Breakthrough Therapy Designation and a priority review, Tecartus is the first and only chimeric antigen receptor (CAR) T-cell therapy approved for adults (18 years and older) with ALL.
During September, ACGT attended several cell and gene therapy conferences including:
Reuters Cell & Gene Therapy 2021 that included a Case study: Lessons Learned Propelling C&G Future Forward, with Stefan Hendriks, Global Head, Cell & Gene, Novartis. The Case Study covered the early development of Kymriah and subsequent building of a global platform to provide access to patients worldwide.
The CAR-TCR Summit brought together industry leaders working on next generation CAR-T cell therapies. During the conference, thought leaders predicted that by 2025 there would be 34 approved therapies for 22 unique tumor types – a hopeful projection indeed! During his presentation, Dr. David Chang, President & CEO of Allogene, showed data that there are currently over 1100 CAR-T therapies in development today in 2021!
All newsletters.
Subscribe to our newsletters.