Welcome to our January 2023 newsletter.
A guide to oncolytic virus therapy for cancer.
Oncolytic virus therapy is a form of immunotherapy that uses viruses to infect and kill cancer cells. It's a novel type of cell and gene therapy that many researchers believe can fight difficult-to-treat solid tumors, such as glioblastoma, breast cancer, melanoma and more.
Alliance for Cancer Gene Therapy's recent blog explains how oncolytic viruses work more in-depth, along with how they're made and how they are safe for cancer patients.
ACGT has funded research programs centered around using oncolytic virus therapy to treat cancer. Some of the ACGT Research Fellows who are experts in oncolytic virus therapy include:
1-year anniversary of historic FDA approval.
Nearly one year ago, the U.S. Food and Drug Administration (FDA) made history with the approval of an engineered T-cell receptor therapy for a rare type of cancer in the eye called uveal melanoma.
On January 26, 2022, the FDA approved Kimmtrak, which is the first cell and gene therapy approved for any solid tumor. It's also the first engineered T-cell receptor therapy (TCR therapy) approved for any cancer. Kimmtrak also became the first therapy of any type approved for uveal melanoma, which is diagnosed in an estimated 2,500 people in the U.S. each year.
ACGT published a blog article explaining TCR therapy to help people understand how this next-generation cell and gene therapy can fight and kill cancer cells.
How to make a recurring gift to ACGT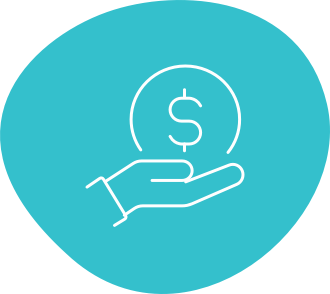 ACGT is thankful for every donation received from people who believe the same as us – that cell and gene therapy is the future of cancer treatment.
While we have made tremendous progress in advancing cell and gene therapy research, there's more work left to be done – requiring more resources and investment in scientific research.
A recurring donation to ACGT ensures that the financial impact of your giving will continue across the entire year. For many, a monthly or quarterly donation is a great way to account for gift-giving to ACGT in their budget. Remember, 100% of your donation will go directly to critical research and programs.
ACGT has recurring donors who give anywhere from $10 per month to $1,000 per month through our automated secure donation page. Every donation – no matter the size – is valuable and needed.
Making a recurring gift to ACGT is simple. When completing the donation form online, check the box under the amount you wish to give. You can then specify how often you'd like your recurring donation to be: monthly; quarterly; semiannually; or annually.
No matter which option you choose or how much you donate to ACGT, we are grateful for your support. Together we can help create a cancer-free future through cell and gene therapy.
The latest from around the cancer cell and gene therapy research world.
All newsletters.
Subscribe to our newsletters.